Christopher Gribble and Steven Spader were two teen killers from New Hampshire who were convicted of the murder of Kimberly Cates.
According to court documents Steven Spader started a club called "The Disciples of Destruction" and the initiation into the club was through a home invasion.
Steven Spader and Christopher Gribble as well as two accomplices would force their way into the Cates household. Kimberly Cates would be struck by a machete wielded by Spader who struck her over thirty times causing her death. Kimberly Cates eleven year old daughter was also injured but thankfully survived her injuries
Christopher Gribble and Steven Spader would be arrested and convicted
Christopher Gribble would be sentenced to life in prison without parole
Steven Spader would be sentenced to life in prison plus 76 years
Christopher Gribble and Steven Spader Photos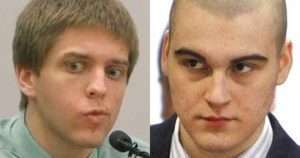 Christopher Gribble and Steven Spader Videos
Christopher Gribble Now
Christopher Gribble was sent to a prison outside of New Hampshire
Stephen Spader Now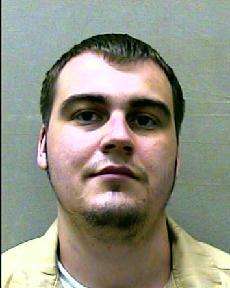 Christopher Gribble And Steven Spader Case
Newly unsealed documents provide new information about the life of Steven Spader, who is serving a life sentence for murder.
Prosecutors said Spader was the mastermind of the attack on Mont Vernon mother Kimberly Cates and her daughter.
The new documents and depositions were compiled as prosecutors prepared for a resentencing hearing after a Supreme Court ruling vacated Spader's mandatory life sentence for Cates' murder.
The most compelling interviews in the documents are from his parents, who said they love Spader to this day. Christine and Steve Spader Sr. admitted they have never discussed with their only child what happened that night in Mont Vernon, when Cates and her daughter were attacked with a machete while they slept.
The Spaders are in their 60s now and still live in the Brookline house where they raised Steven Spader. He was adopted in Arizona when he was 5 days old. The baby tested positive for marijuana and cocaine at birth, according to the court documents.
The couple described an idyllic childhood in which birthdays were a big deal, family vacations were revered and education was a priority for their only child.
When Steven Spader hit middle school, things started to get rocky, and the court documents show his parents were determined to get him help through counselors, medication and even taking an equity loan on their home to send him to an exclusive behavior program in 2008, the same year he was diagnosed with bipolar disease.
Steven Spader started smoking marijuana and using cocaine and pills in high school, according to the documents.
The Spaders visit their son twice a month, send him money weekly for the commissary and told interviewers they would like him to have the opportunity to be paroled. They also told Assistant Attorney General Jeff Strelzin that they have never discussed what happened inside the Cates home, and their son has never expressed regret about what he did.
Two months before the Cates murder, Steven Spader told his family that his girlfriend was pregnant. According to the documents, they were supportive, telling him about his adoptive parents and the fact that he had brothers. He later cried with his aunt about being given away by his natural parents.
In the documents, Steven Spader is described by psychiatrists as being obsessed with his own infamy early in the case while in the Valley Street Jail, but since his incarceration in Concord for life, he is described as a model inmate, polite and subdued.
After the new interviews were compiled, Spader did not attend the resentencing hearing and instructed his lawyers not to argue on his behalf. Judge Gillian Abramson upheld the original sentence of life without parole.
https://www.wcvb.com/article/alligator-missing-upper-jaw-gatorland-florida/45385859