Eldon Samuel Murders 2 In Idaho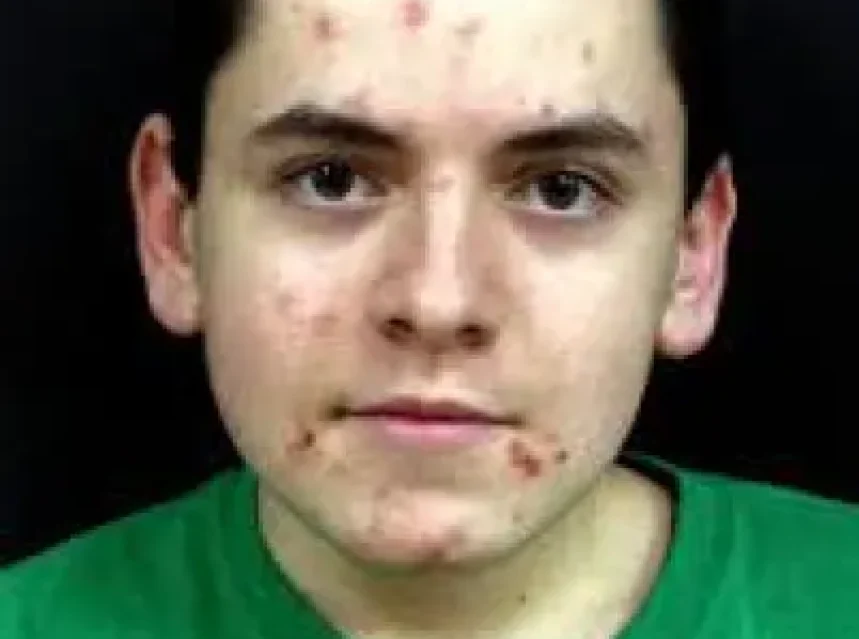 Eldon Samuel was a fourteen year old teen killer from Idaho who would murder his father and brother
According to court documents Eldon Samuel was raised in a unusual household where his father was preparing his sons for a zombie apocalypse and his mother was fighting a severe drug problem. Soon the fourteen year old would have enough and would fatally shoot his father and would attack his thirteen year old brother with machete causing his death
Eldon Samuel would be arrested, convicted and sentenced to life in prison with parole eligibility in 2034
Eldon Samuel Now
Eldon Gale Samuel
IDOC #: 118780
Status: In custody
Age: 24
Idaho Correctional Institution-Orofino
Eldon Samuel Videos
Eldon Samuel News
Eldon Samuel III appealed after a jury found him guilty of second degree murder for killing his father and first degree murder for killing his brother.
Samuel's younger brother was severely autistic and required significant attention. Both of Samuel's parents had prescription drug addictions which led to financial problems, criminal charges, and arrests. Throughout Samuel's childhood the family lived in shoddy, cockroach-infested residences and moved frequently, usually after they had been evicted for not paying rent.
Samuel's mother started abusing pain pills following a car accident when Samuel was 4, became suicidal, and was hospitalized several times. Samuel's father became addicted to pain pills after he injured his shoulder at work. Samuel's father began to believe that a "zombie apocalypse" was inevitable. Samuel's mother testified that Samuel's father taught him how to kill zombies by playing violent video games, watching zombie themed movies, and training Samuel to use knives and guns.
In 2014, officers responded to a 911 call at the Samuel residence that the father had been shot. Samuel would give officers a different version of events that night. Samuel's father was on medication when he shot a .45 gun outside, believing that a "zombie apocalypse" had begun. Samuel told his father to go back inside. Once his father went inside he pushed Samuel in the chest and told him to leave. Samuel picked up his father's gun, and when his father pushed him a second time, Samuel shot him in the stomach. Samuel's father then crawled to Samuel's brother's room, leaving a trail of blood on the floor. Samuel did not believe the first shot killed his father and shot him three more times in the head once he reached Samuel's brother's room.
Samuel got a shotgun and shot his brother while he was under the bed. Samuel reloaded the shotgun and continued to shoot his brother. Samuel then dropped the shotgun and started to stab at his brother with a knife. Samuel moved the mattress off of the bed frame and got a machete. Samuel swung the machete at his brother through the gaps in the wood planks of the bed frame. When his brother tried to climb out from underneath the bed, Samuel hit him in the back of the head with the machete. Samuel continued to swing the machete as hard as he could until his brother stopped talking and was quiet.
At that point, Samuel called 911. Originally, the State charged Samuel with two counts of first degree murder. However, after a preliminary hearing, the magistrate court found the State had not established probable cause on the premeditation element for the murder of Samuel's father. Thus, Samuel was charged with first degree murder for his brother and second degree murder for his father. Samuel challenged the district court's refusal to suppress certain statements he made to police. He also challenged the sufficiency of the evidence presented against him at trial. Finding these challenges unpersuasive, the Idaho Supreme Court affirmed conviction.
https://law.justia.com/cases/idaho/supreme-court-criminal/2019/44182.html