Mackenzie Shirilla Murders 2 In Ohio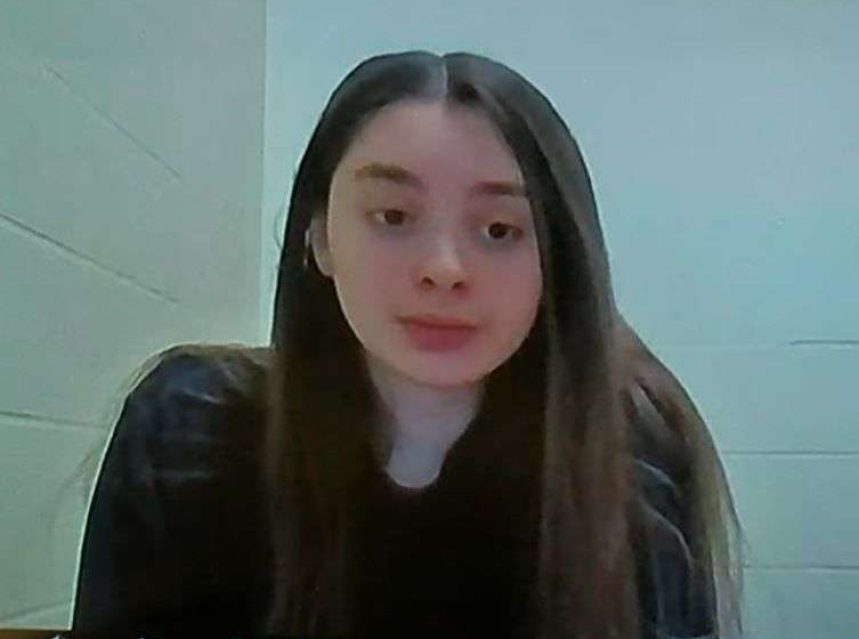 Mackenzie Shirilla is a teen killer from Ohio who would intentionally drive her vehicle into a building at a high rate of speed causing the death of two young men in her vehicle
According to court documents Mackenzie Shirilla was seventeen years old when she was having problems with her boyfriend and instead of ending the relationship in a proper way she decided to kill him and herself in a high speed crash. Mackenzie would get into the vehicle with Dominic Russo, 20, and 19-year-old Davion Flanagan. The young woman would speed her car up to a 100mph before slamming the vehicle into the side of the building killing the two young men and severely injuring herself.
Initially police believed the crash was accidental however when video appeared showing her intentionally aiming for the building Mackenzie Shirilla was charged with two counts of murder and an assortment of other charges. The young woman would be found guilty at trial and sentenced to life in prison with no chance of parole for fifteen years
Mackenzie Shirilla Now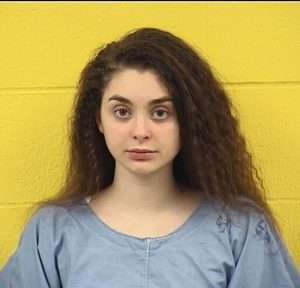 Number W111780
DOB 08/02/2004
Gender Female
Race White
Admission Date 08/31/2023
Institution Ohio Reformatory for Women
Status INCARCERATED
Mackenzie Shirilla News
A teenager convicted of killing two people after a judge found she intentionally slammed her car into a commercial building at 100 mph in northeastern Ohio was sentenced to 15 years to life in prison on Monday.
Following a bench trial last week, a Cuyahoga County judge found 19-year-old Mackenzie Shirilla guilty of multiple charges, including two counts of murder in the July 31, 2022 single-vehicle crash in the Cleveland suburb of Strongsville.
The early-morning wreck killed her boyfriend, Dominic Russo, 20, and 19-year-old Davion Flanagan, the Strongsville Police Department said.
Common Pleas Court Judge Nancy Margaret Russo, who is not related to the victim, also found Mackenzie Shirilla guilty of other charges including aggravated vehicular homicide and drug possession.
Regarding Shirilla's two counts of murder, the judge spared the teen consecutive potential life sentences in both men's deaths, court spokesperson Deena Lucci told USA TODAY. The judge told Shirilla she would likely remain in prison for at least 15 years — the minimum time allowed served until she is eligible to go before a parole board.
"I am relieved it's over just because of how stressful and sad it all was," Dominic Russo's 34-year-old sister, Christine Russo of Cleveland, told USA TODAY on Tuesday. "It was terribly emotional. I am shocked and saddened that (the judge) ran the sentences concurrently and not consecutively. Mackenzie took two innocent young men's lives and I believe she should have to serve the rest of hers in prison."
During the trial, prosecutor Tim Troup argued Mackenzie Shirilla had "a tumultuous relationship" with her boyfriend and planned to end the lives of her passengers, Lucci said.
Shirilla's lawyer, James McDonnell, could not immediately be reached by USA TODAY.
But at trial, The Associated Press reported, McDonnell argued the state had no proof his client deliberately meant to kill the men and that no one knew what was going on inside the Toyota Camry in the seconds leading up to the wreck.
Judge Russo disagreed.
"Her actions were controlled, methodical, deliberate, intentional and purposeful," the judge said. "This was murder."
Shirilla did not testify at trial, officials said, and cried during her sentencing hearing as she read a statement.
"I hope one day you can see I would never let this happen or do it on purpose," Shrilla's statement read, according to the AP. "I wish I could remember what happened. I'm just so sorry. I'm heartbroken. I wish I could take all your pain away."
Following her Aug. 14 conviction, Shirilla was immediately taken to jail and was set to be transferred to the Ohio Department of Corrections, a court spokesperson told USA TODAY.
The wreck took place about 5:30 a.m. after prosecutors and police said Shirilla — 17 at the time — intentionally slammed her Camry into the brick wall of a commercial building.
The area where the wreck took place is about 20 mile southwest of downtown Cleveland.
The judge said final seconds of video recorded of the crash from a nearby business was "key to her verdict," Cleveland.com reported,
"She morphs from responsible driver to literal hell on wheels," Russo said from the bench after the trial ended.
Prosecutors said those moments were also why prosecutors chose to try Shirilla as an adult.
"When you drive for four or five seconds with the pedal all the way down until you hit 100 mph into a building, we felt the charge was appropriate," Cuyahoga County District Attorney Michael O'Malley said.
During sentencing, Flanagan's mother called her son a gifted athlete who was a friend to all. She said he had plans attend barber school and later open his own shop.
Jamie Flanagan said her son was adopted with his biological sisters from foster care.
"My girls lost their best friend … who had been by their side since day one," she said. "We are honored to be chose or to have been chosen to be their parents. They're forever family … I am devastated.
Dominic Russo's sister said her brother loved singing and writing music and had just started his own clothing line.
"Dominic always had the cutest voice. Ever since he was young," she said.
His mother, also named Christine Russo, read an impact statement on Monday, saying "evidence and science proved that Mackenzie Shirilla murdered my son Dominic as well as Davion."
"We all know what happened in that car that day. What we don't know is why," she said in video footage captured by Court TV. "I lost three children in that crash."
"My heart is forever broken," she continued. "Mackenzie Shirilla had a choice. Dom and Davion did not. Mackenzie, you're going to prison because you did this. Be thankful you are still alive and have a future whatever that may be … Dom and Davion were robbed of their futures.
https://www.usatoday.com/story/news/nation/2023/08/22/mackenzie-shirilla-crash-prison-sentence/70648157007/