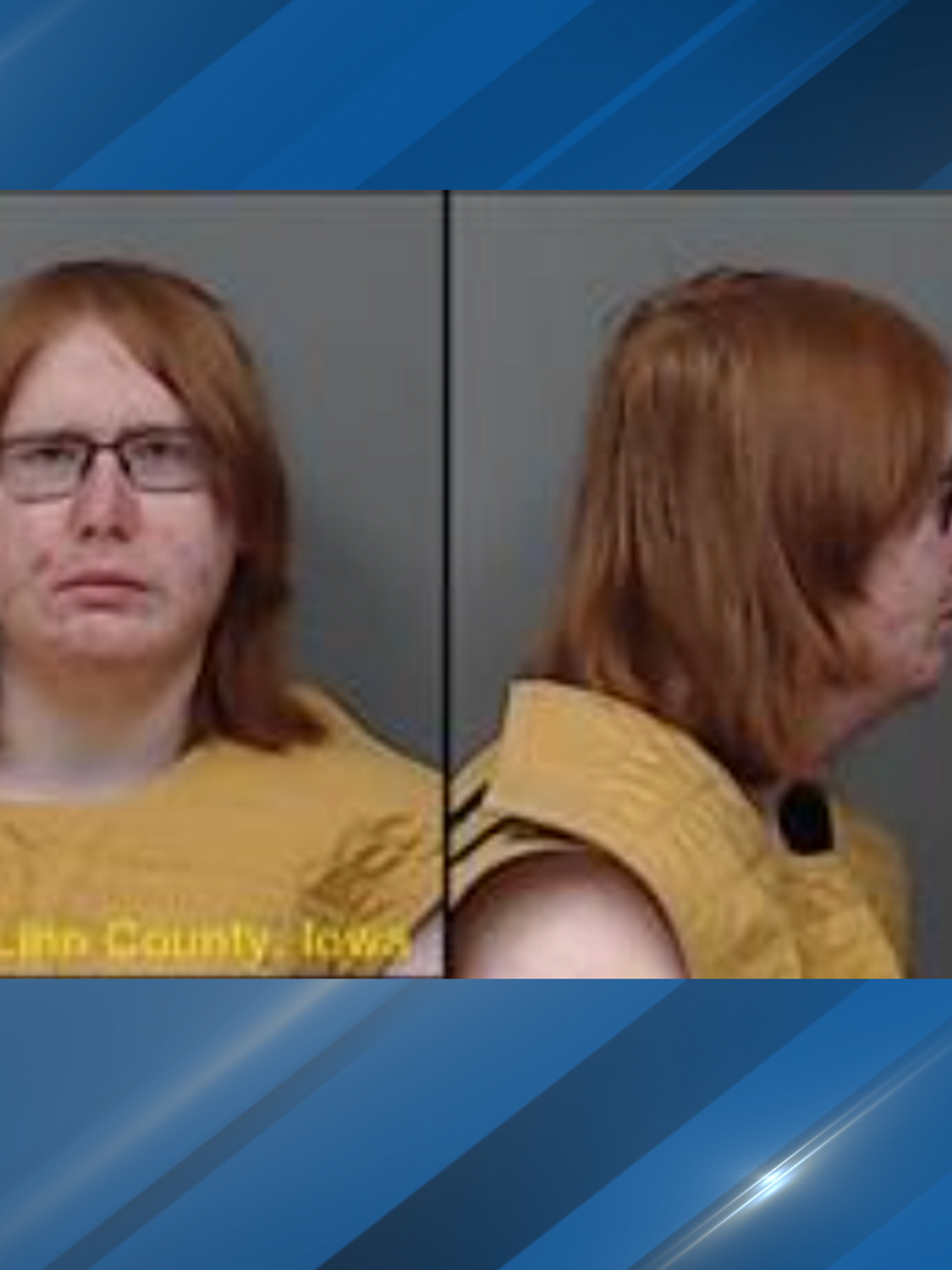 Ethan Orton was a seventeen year old teen killer from Iowa who would murder his parents
According to court documents Ethan Orton would stab Misty Scott-Slade and Casey Orton with a hunting knife. When his mother did not die fast enough Ethan would strike her repeatedly with an ax
When police showed up on the scene they would find Ethan Orton covered in blood
Ethan Orton would be convicted and sentenced to life in prison with no chance of parole for fifty years
Ethan Orton Now
Name:
Ethan Alexander Orton
Offender Number:
6545350
Sex:
M
Birth Date:
03/27/2004
Location:
Iowa State Penitentiary
Offense:
MURDER 1ST DEGREE
TDD/SDD *:
LIFE
Commitment Date:
06/09/2023
Ethan Orton Videos
Ethan Orton Case
A 19-year-old man in Iowa will spend at least half of a century behind bars for stabbing both of parents with a bowie knife — killing his father — and then using an axe to his finish off his mother when he realized she had survived the initial stabbing.
Sixth Judicial District Judge Ian Thornhill on Monday ordered Ethan Orton to serve a sentence of life in prison with the chance for parole after 50 years, authorities confirmed to Law&Crime.
Judge Thornhill technically sentenced Orton to two life sentences — one for each of his parents — but chose to have the teen serve them concurrently.
Orton pleaded guilty in February to two counts of first-degree murder in the gruesome 2021 slayings of his parents, Misty Scott-Slade and Casey Orton. While Iowa state law typically requires first-degree murder convictions be accompanied by mandatory sentences of life in prison without the possibility for parole, Orton was a juvenile — just five months away from his 18th birthday — at the time of the crime.
Following a precedent set by the U.S. Supreme Court in 2012, Iowa's highest court in 2016 outlawed sentences of life without parole for juveniles.
Monday's sentencing hearing
According to a report from The Gazette, Orton's defense attorney sought a life sentence in prison with the possibility for parole in 10 years. He argued that Orton's parents emotionally abused him for years and planned to cut ties with him when he turned 18.
Prosecutors, on the other hand, reportedly pointed out that Orton had never been diagnosed with any kind of mental illness and emphasized that the "heinous" attack on his parents was premeditated and showed a rational thought process as he laid out his weapons in advance and waited for them to fall asleep before the slayings.
Ultimately, Thorton reasoned that Orton was nearly 18 at the time of the murders, the lack of physical or sexual abuse, and the brutal and planned nature of the attack in placing a 50-year minimum on the sentence, according to The Gazette.
Speaking on his behalf, Orton told the court that he had come to regret what he'd done but said he had ultimately "made peace" with it.
"I even said I'd give my left arm just to get both of them back, see what I could do, but I had to come to a realization that this is what it is today, and thankfully I made peace with that," he said, according to CBS News.
The double-murder
The Cedar Rapids Police Department said they received a call on Oct. 14, 2021, at about 2:10 a.m. regarding a suspicious person at 361 Carnaby Drive NE. Once there, first responders found Ethan Orton sitting outside, covered in blood.
According to the criminal complaint, he quickly admitted to killing his parents and police located both bodies inside the home.
Police said that in an interview with detectives, Orton said he killed his parents to "take charge of his life."
From the complaint:
Officers transported the defendant to the police station for questioning where he admitted killing his parents to "take charge of his life." He indicated he used a knife to stab both and later used an axe to kill his mother when it appeared she was still alive after the first attack.
One thing in particular allegedly set Orton off was an email from his mother about cutting him out of their lives.
"The email essentially said, 'When you turn 18, you're out of the house. We're done with you. Plan on being gone," Doctor Tracy Thomas, a forensic psychologist who testified Monday, said. "This offense was the result of, essentially, a complete breakdown."
Ethan Orton will be 67 when he is first eligible for parole.