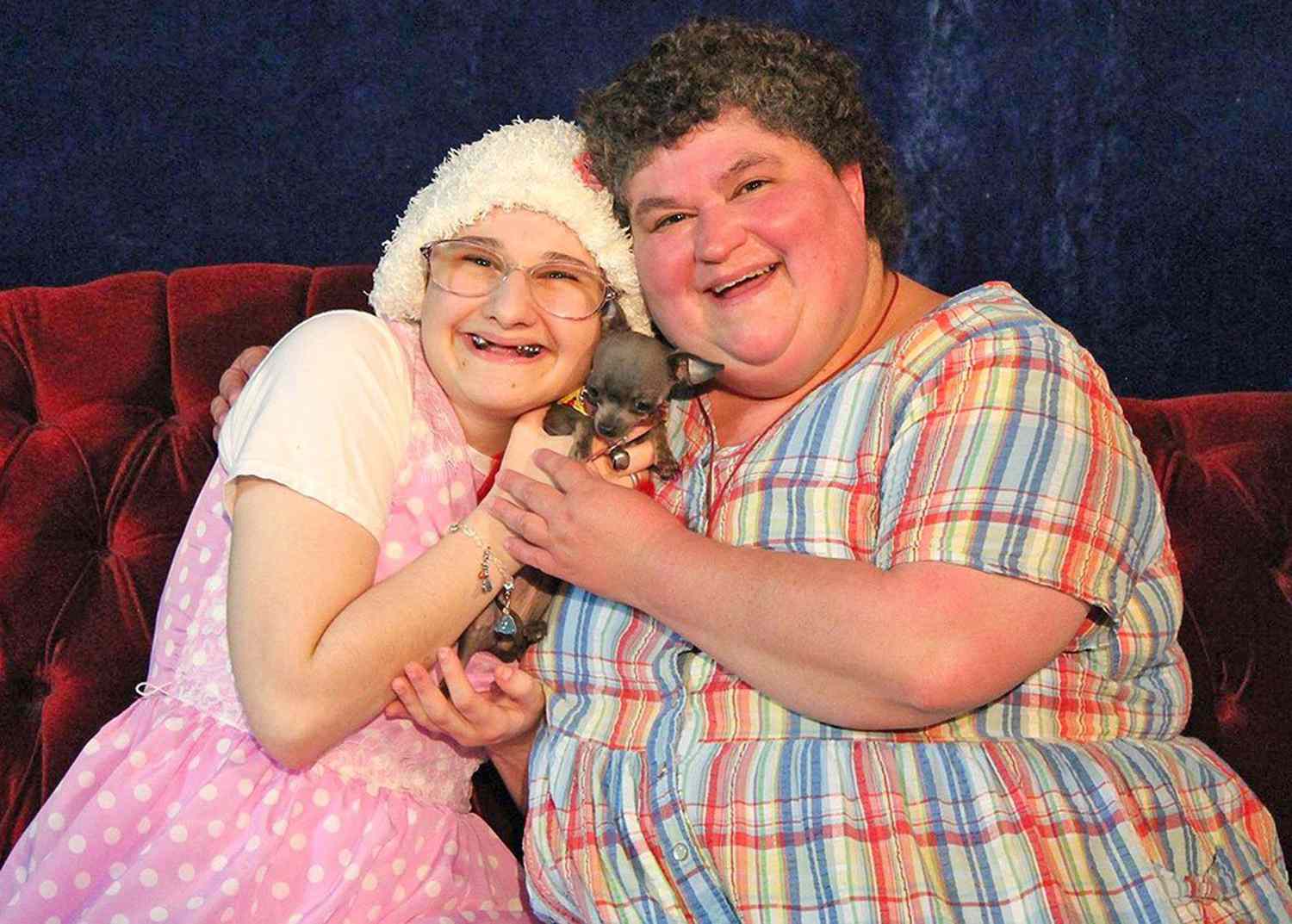 Gypsy Rose Blanchard is a woman from Missouri who was convicted in her role of the murder of her mother Dee Dee Blanchard
According to court documents Gypsy Rose Blanchard was a victim of abuse from her mother Dee Dee Blanchard who made her daughter and those around her that she was incredibly unhealthy with a variety of ailments ranging from cancer to muscular dystrophy
Gypsy Rose Blanchard would meet a man named Nicholas Godejohn. Soon the two were planning the murder of Dee Dee Blanchard. Nicholas Godejohn would sneak into the home while Gypsy Rose and Dee Dee were at a doctors appointment. When the two women returned Nicholas Godejohn would stab Dee Dee Blanchard multiple times as she lay in bed causing her death
Gypsy Rose Blanchard and Nicholas Godejohn would soon be arrested
Gypsy Rose Blanchard would receive a ten year prison sentence and will be paroled in December 2023
Nicholas Godejohn would receive a life sentence
Gypsy Rose Blanchard Now
| | |
| --- | --- |
| DOC ID | 1302048 |
| Offender Name | Gypsy R Blancharde |
| Race | White |
| Sex | Female |
| Date of Birth | 07/27/1991 |
| Height/Weight | 4'11" / 100 |
| Hair/Eyes | Black / Brown |
Nicholas Godejohn Now
| | |
| --- | --- |
| DOC ID | 1336380 |
| Offender Name | Nicholas P Godejohn |
| Race | White |
| Sex | Male |
| Date of Birth | 05/20/1989 |
| Height/Weight | 6'0″ / 193 |
| Hair/Eyes | Brown / Hazel |
Gypsy Rose Blanchard Case
Gypsy Rose Blanchard, who was serving time in prison for her role in the murder of her mother, has been granted parole and is scheduled to be released in December, the Missouri Department of Corrections said Thursday, reports Ozarks First and the Springfield News-Leader.
In July 2016, Blanchard, 32, pleaded guilty to murder for her role in the killing of her mother, Clauddine "Dee Dee" Blanchard. She was sentenced to 10 years in prison.
Gypsy is set to be released on Dec. 28, 2023. By then she will have served 85% of her 10-year sentence. Prior to her prison sentence, Gypsy spent time in the Greene County Jail, and her time in the county jail contributes to her overall sentence.
Dee Dee Blanchard was found dead in June 2015, and soon after Gypsy and her boyfriend, Nick Godejohn, were both charged with first-degree murder.
After the couple were arrested, it was revealed that Dee Dee had fabricated all of her daughter's medical issues, and Gypsy was a victim of Munchausen by Proxy Syndrome — which is a rare form of abuse in which a guardian exaggerates or induces illness in a child for attention and sympathy.
Dee Dee had convinced her friends, family, and community that Blanchard was a terminally ill teenager with the mind of a 7-year-old who suffered from muscular dystrophy, leukemia, and other ailments. Additionally, Blanchard alleged her mother wouldn't allow her to speak during doctor visits and told her that if she ever tried to escape, police wouldn't believe her story.
In the 2018 Investigation Discovery documentary Gypsy's Revenge, Blanchard explained what her childhood was like as she suffered abuse from her mother. "I couldn't just jump out of the wheelchair because I was afraid and I didn't know what my mother would do," Blanchard said. "I didn't have anyone to trust.
Following her 2016 sentencing, Blanchard told Dr. Phil McGraw that she didn't "believe [she] deserve[d] as many years as [she] got."
"I believe firmly that, no matter what, murder is not okay," she told McGraw. "I do believe that I do deserve to spend some time in prison for that crime. But I also understand why it happened, and I don't believe that I'm in the right place to get the help that I need."
Blanchard's boyfriend, Godejohn, 32, was sentenced to life in prison without parole in 2019 after a trial. He was convicted of first-degree murder for the 2015 stabbing, the Springfield News-Leader, local station KY3 and KOAM reported.
Godejohn met Blanchard online and traveled from Wisconsin to see her in Missouri. Blanchard said in court that she had "talked him into it."
"That was, man, probably the best days of my life, that's the only way I can describe it," Godejohn said of his time with Blanchard in a prison interview for the 2019 Oxygen special Gypsy Rose & Nick: A Love to Kill. "I enjoyed every second of it."
Godejohn continued, "From the very beginning, I just knew we were soulmates. Those five days when I was actually with her, physically with her, those five days were the most intense, and magical, and awe-inspiring days I've ever had."
Blanchard and Godejohn have since separated. A family friend told PEOPLE in April 2019 that she was engaged to a man she met as a pen pal while in jail.
The case was the center of the HBO documentary Mommy, Dead and Dearest and inspired the Hulu miniseries The Act.
A spokesperson for Missouri Department of Corrections did not immediately respond to PEOPLE's request for additional information on Thursday.
https://people.com/gypsy-rose-blanchard-victim-imprisoned-mothers-death-early-prison-release-7979147
Gypsy Rose Blanchard Videos