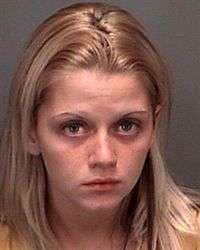 Rachel Wade was a teen killer from Florida who would murder another teen, Sarah Ludemann, over a love triangle
According to court documents Rachel Wade and Sarah Ludemann were fighting over a young man who was dating both of the teens. The feud continued to escalate over a matter of months with each young women threatening the other. Soon threats of violence were appearing in their arguments
On the day of the murder Rachel Wade was carrying a steak knife with her in her purse when Sarah Ludemann suddenly pulled up. The two young women began to argue before Wade would stab her in the shoulder and chest with one of the stab wounds piercing her heart causing her death. Wade would say Sarah Ludemann approached her aggressively however witnesses would tell police it was the other way around
Rachel Wade would be arrested, convicted and sentenced to twenty seven years in prison
Rachel Wade Now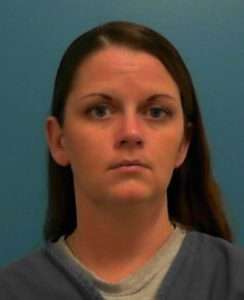 | | |
| --- | --- |
| DC Number: | R67662 |
| Name: | WADE, RACHAEL |
| Race: | WHITE |
| Sex: | FEMALE |
| Birth Date: | 02/27/1990 |
| Initial Receipt Date: | 09/08/2010 |
| Current Facility: | LOWELL ANNEX |
| Current Custody: | MINIMUM |
| Current Release Date: | 06/01/2032 |
Rachel Wade Case
Rachel Wade, the teenage girl who murdered her romantic rival, Sarah Ludemann, was sentenced Friday in a Florida courtroom to 27 years in prison.
According to the St. Petersburg Times, Pinellas-Pasco Circuit Judge Joseph A. Bulone said that Wade had "caused a lot of pain" before handing down the sentence.
Wade, now 20, was found guilty of second-degree murder on July 23. The jury deliberated for less than three hours, before siding with prosecutors, who argued that Wade had murdered the 18-year-old Ludemann in April 2009 because the two were involved with same young man, Joshua Camacho.
The state maintained that Wade murdered her nemesis, then sat back as Ludemann was dying and asked Pinellas Park police officers for a cigarette
Prosecutor Wesley Dicus described the stabbing as so violent that the knife blade was bent.
Wade's attorney, Jay Hebert, maintained that his client acted in self defense, saying that on the night of the murder, Ludemann and her friends were on their way to "jump" Wade. Months and months of vicious taunts and bickering came to a head, he explained, and it was Ludemann, not Wade, who started the fatal fight.
During his closing argument, Hebert told the jury, "Sarah was the aggressor. They couldn't stop her. She went looking for Rachel that night."
Wade and Ludemann were both dating the same young man in a twisted and drama-filled love triangle that lasted for months
There had been numerous confrontations between the girls.
The most damning evidence from the trial was a collection of threatening voice mail messages from Rachel to Sarah.
Rachel is heard saying, "Please tell me Sarah why you would be a dumb-a** ct and put a brand new picture of you and Josh at the beach on your MySpace. Seriously, I told you to watch your fing back and not to fing chill with him. I'm guaranteeing you that I'm going to f*ing murder you, I'm letting you know that now."
The jury fell silent after the messages were played in court, and Rachel began crying.
https://www.cbsnews.com/news/rachel-wade-sentenced-teenage-love-triangle-murderer-gets-27-years-for-death-of-sarah-ludemann/
Rachel Wade Videos