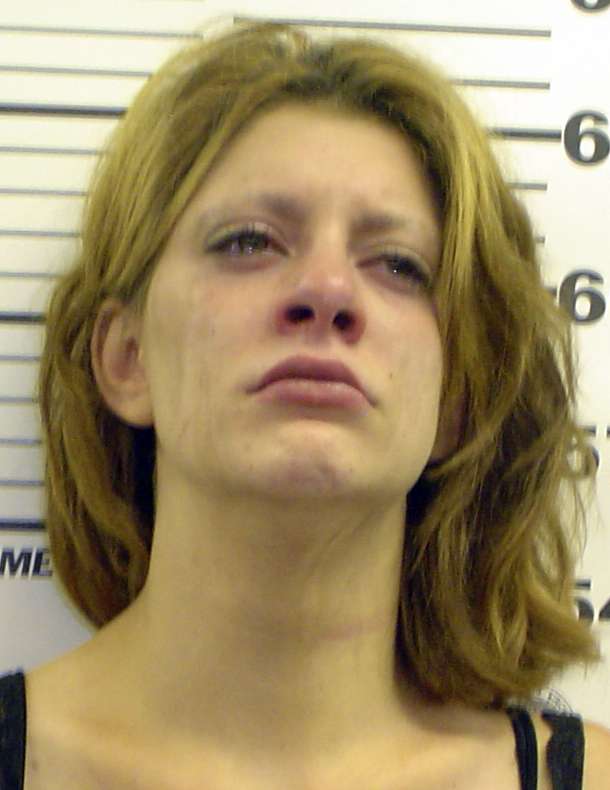 Tabitha Messina was a teen killer from Ohio who along with her boyfriend Carlos Christopher would murder her father and his girlfriend
According to court documents Tabitha Messina and Carlos Christopher would break into the home of Richard Messina, 50, and his girlfriend, 43-year-old Sandra Cover. The couple who were sleeping in their bed would be attacked and murdered by an axe wielded by Messina and Christopher
Tabitha Messina and Carlos Christopher would be arrested and convicted
Tabitha Messina would be sentenced to sixty years to life in prison
Carlos Christopher would be sentenced to life in prison
Tabitha Messina Now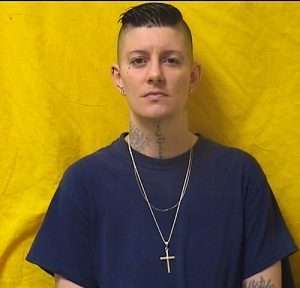 Number W073504 DOB 10/26/1988 Gender Female Race White Admission Date 10/31/2008 Institution Dayton Correctional Institution Status INCARCERATED
Tabitha Messina Case
Tabitha Messina, 19, was sentenced today to life in prison with parole eligibility in 60 years for her role in the gruesome murder of her father and his girlfriend. Her sentence is less severe than the life without parole her boyfriend accomplice is serving.
Messina pleaded guilty last month to killing her father and his girlfriend with an ax and crowbar last summer.
Messina and Carlos Christopher attacked Richard Messina and Sandra Cover July 29, 2007, while they slept at Richard Messina's South Euclid house on Donwell Drive
Assistant Prosecutor Steve Dever said Christoper struck Richard Messina eight or nine times with the ax. Tabitha Messina beat Sandra Cover repeatedly with the crowbar. "It was overkill," he said.
Dever had asked that she also receive life in prison without parole because, "if not for her, this would not have happened. She manipulated Carlos," Dever said.
Christopher and Messina, who had a 3.75 grade point average at Brush High School, then ransacked the house and took her father's Corvette and GMC Jimmy. They drove to North Carolina and were caught the next day, sleeping in the Jimmy parked at a motel.
Christopher was convicted May 28 and was sentenced to life in prison without parole.
https://www.cleveland.com/metro/2008/10/tabitha_messina_gets_60_yers_t.html
Tabitha Messina News
Tabitha Messina will be 80 years old before she's eligible for parole. Messina received 60 years to life in prison Friday for masterminding the murder of her father, Richard Messina, 50, and his girlfriend, 43-year-old Sandra Cover.
Tabitha Messina, 20, and her friend Carlos Christopher broke into the elder Messina's house in South Euclid while he and Cover slept July 29, 2007. Prosecutors said Messina and Christopher attacked the couple with an ax and a crowbar. Then, they stole a Corvette and GMC Jimmy from them. Messina insisted she did not plan or want to kill her father or the woman who served as her surrogate stepmother for 10 years. "Never once would I think of taking the life of the man who raised me," she said at her sentencing.
However, Cuyahoga County Common Pleas Judge Timothy E. McMonagle said the evidence showed otherwise. "She makes things up as she goes along and she believes what she says," McMonagle said. Even when Tabitha Messina was young, she used to lie after getting in fights, clinical psychologist Dr. Sandra McPherson said. Messina used to attack other children, blame someone else and then get attention by trying to fix the problem, McPherson said in a study that was read by McMonagle.
Several members from Messina and Cover's family filled McMonagle's courtroom. Those who spoke made it very clear that they thought life in prison was an insufficient punishment. Linda Moore, Cover's sister, told Messina she deserved to die for the murder and mutilation of the couple.
Cover's mother, Joann Bartell, said life in prison was "more mercy than she showed Sandy and her father." Bartell showed the judge a picture of Sandy Cover and said, "There are not adequate words in the English language to describe the pain, anguish and despair I feel." Betty Montanez, Richard Messina's sister and Tabitha's aunt, echoed the sentiment. "When you forgot to respect him, and you forgot he was your father, we forgot you were our niece," she said. "At best, you deserve to die in prison, maybe of old age." The one person in her family who would have forgiven her, Montanez said, was her father.
Tabitha and Richard Messina had an often contentious relationship. "I always used to push my dad to a certain limit to see how much he would take from me," Tabitha Messina said. Between January 2005 and the murder, South Euclid police were called to Messina's home 68 times for reasons including loud music, barking dogs, trespassing and juvenile disturbances. Tabitha Messina has alleged that her father abused her, but there is no evidence to corroborate it, Assistant Cuyahoga County Prosecutor Patrick J. Thomas said. Christopher has been convicted of murder and given two life sentences without possibility of parole.