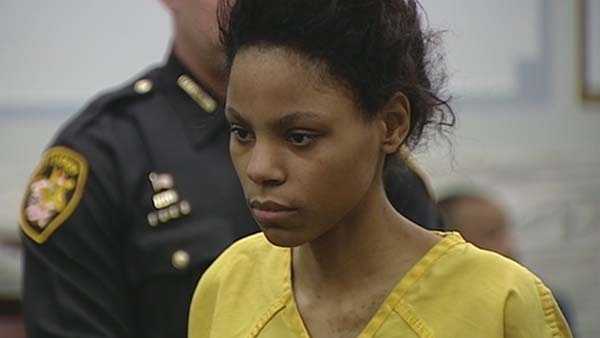 Deasia Watkins is a killer from Ohio who would murder her three month old daughter Janiyah
According to court documents Deasia Watkins new daughter Janiyah was removed from her care due to her mental health. Janiyah Watkins was put in the care of her aunt however the woman would allow Deasia to stay with them
On the day of the murder Deasia Watkins would brutally murder the three month old infant who was beheaded
Deasia Watkins would be arrested and would later plead guilty to murder. Deasia would be sentenced to life in prison with no chance of parole for fifteen years
Deasia Watkins Now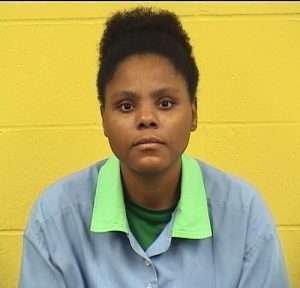 Number W097706
DOB 11/21/1994
Gender Female
Race Black
Admission Date 03/08/2017
Institution Ohio Reformatory for Women
Status INCARCERATED
Deasia Watkins Videos
Deasia Watkins Case
The College Hill mother who was suffering from postpartum psychosis when she killed her baby pleaded guilty in court February 23.
Deasia Watkins was sentenced to 15 years to life in prison on a murder charge. Watkins beheaded her three-month-old daughter, Janiyah, in March of 2015. She was found dead at a home on Waldway Lane.
The baby had been removed from Watkins care shortly before her death, due to concerns about Watkins' mental health. Janiyah had been placed with an aunt, who then let Watkins stay with her and the baby.
Watkins was originally charged with aggravated murder. She pleaded guilty to murder to avoid a life sentence. She had wanted to plead not guilty by reason of insanity but two out of three mental health professionals said she didn't meet the standards.
"I loved my daughter very much," said Watkins before her sentencing.
She cried as the judge said she wouldn't be eligible for parole for at least 15 years.
https://myfox28columbus.com/news/local/college-hill-mother-pleads-guilty-to-murdering-3-month-old-daughter
An Ohio woman charged with stabbing and decapitating her 3-month-old daughter pleaded guilty to murder and was sentenced Thursday to 15 years to life in prison.
Deasia Watkins, 22, pleaded guilty in the March 2015 death of Jayniah Watkins. She told a Hamilton County judge that she loved her daughter very much.
Watkins previously had pleaded not guilty by reason of insanity to an aggravated murder charge. She was ordered to have psychiatric treatment and later found competent to stand trial.
Court records say she had been diagnosed with postpartum psychosis, and her attorney, Norm Aubin, said Thursday evening that she is taking medication for the condition.
"Nobody is arguing that she was not mentally ill – everybody agrees she was," Aubin said. "It's just whether she knew at the time it was going on, that it was wrong. This case is tragic."
Aubin said Watkins is still mentally ill, but in remission.
Police responding to a 911 call on March 16, 2015, found the decapitated infant on the kitchen counter in the home of an aunt who was temporarily caring for the child. The baby had been stabbed several times with a large chef's knife, authorities said. She also had a fractured arm. Watkins had placed the knife in the infant's hand, police said.
"She later told police she did that so people would think the child did it – not her," Hamilton County Assistant Prosecutor David Prem said in court, according to The Cincinnati Enquirer.
County prosecutor Joe Deters has said Watkins appeared to be suffering from "serious mental issues" when police found her at the aunt's home in a bed covered with blood.
Watkins was considered a threat to her child and had been "acting crazy" and talking about demons when a juvenile court judge placed the baby in the custody of Hamilton County Job and Family Services, according to court documents. Social workers later placed the baby in the temporary care of an aunt, who authorities say was warned to keep the mother away from the child unless social workers were present.
Court documents say doctors declared her unsafe around the child unless she took prescribed medication.
The prosecutor's office has said Job and Family Services followed court orders, finding a relative to care for the child and checking on her numerous times. But Deters said social workers didn't know the mother apparently moved into the aunt's home about a week before the slaying.
https://www.local3news.com/mom-who-decapitated-baby-gets-15-years-to-life-in-prison/article_28ba5314-7989-5075-8757-d8a9c1b23d26.html